1. Installation Instructions
1 - Upload the entire folders to your WHMCS root directory - if you experience problems, try uploading in binary mode. However, do not upload the "upload" folder, just the files inside of it!
2 - Login to admin area go to SETUP > ADDON MODULES
3 - In the Addons page you will see the Domain Auction click activate then click configure to see the options

4 - Change your_template to the directory name of your WHMCS template (found under whmcs_path/templates/), e.g orbit, webhoster, Clouder etc.
5 - Go to ADDONS > Domain Auction they you can setting everything you need
6 - See the auction go whmcsurl.com/domainmarket.php
7 – Client start auction by click on Domains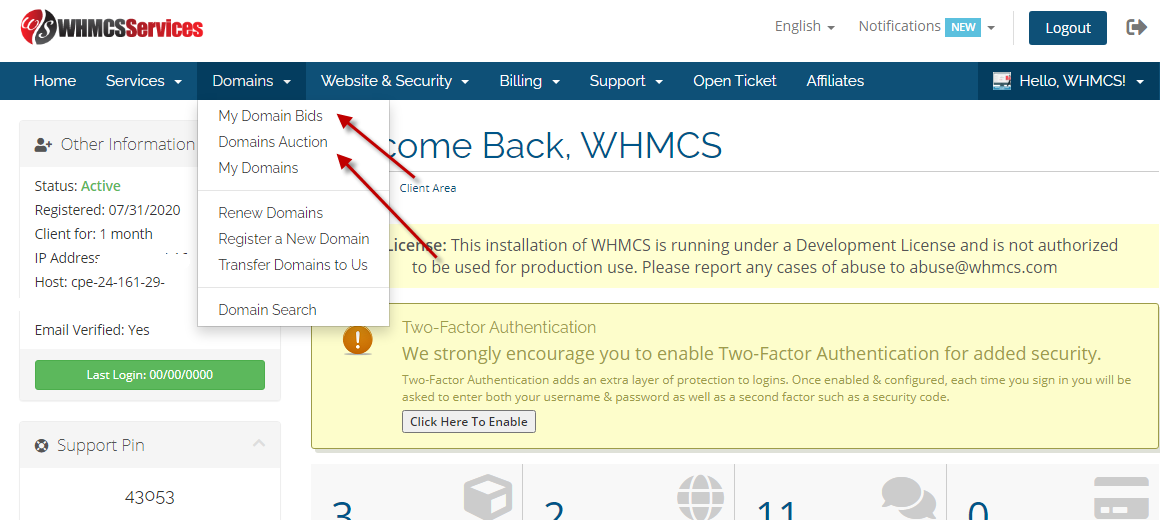 Luis 
Technical Analyst I
WHMCS
Services